By K. Anoa Monsho
Ginger Juice Co. puts RVA's cold-pressed, organic juice, smoothies and more, on the map
What to do when your toddler refuses to eat his vegetables? When you've tried everything but still can't persuade him to eat the food that you know is healthiest for him? For Erin Powell, a former Snag-a-Job executive, the answer was simple and effective; juicing.
"Sayer would drink vegetable juice, so that's how we got through that," she says. The road to entrepreneurship was not so straightforward. "My work at Snag-a-Job exposed a lot of the intricacies of start-ups," Erin says. After almost a decade with the RVA startup icon, Erin tragically lost her husband and knew she had to pursue a passion that would keep her grounded in Richmond. The idea of starting a business seemed to do just that.  "I had been noticing that juice bars were gaining popularity. My best friend from childhood encouraged me to explore juicing–which I was already doing–as an option for my own business."
Ginger Juice–named not for the ingredient (there are only few options that use ginger in the recipe) but for Sayer's bright, copper-gold hair–launched as a pop-up juice bar and RVA's original, cold-pressed juice brand.
A Kickstarter campaign helped launch the first retail location at the Village Shopping Center. off the ground. Erin was all in, but needed some key support. Enter a high-powered trio of Thrive mentors–Rebecca Thomas, Sarah Choi and Stephanie Hepp.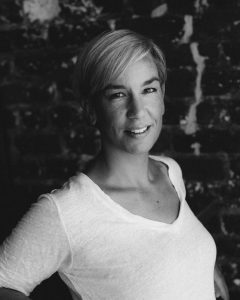 "I began working with Erin within a year of opening her brick and mortar location," says Rebecca, who specializes in restaurant startups. "It's an ideal time for me to come in because generally, even a hardworking entrepreneur is facing a host of growth issues they need help with." The first thing Rebecca recommended was menu simplification. She observed that Erin was selling too many items in diverse categories, causing a drain on food and labor costs.
"Once Erin understood her sales, food and labor costs, it was easy to pare the menu down to what was really working," Rebecca says. "The result was a rise in profitability and sales." When store operations were streamlined, Rebecca connected Erin with Thrive's brand/social media/marketing maven, Sarah Choi, to help with a second location in Short Pump.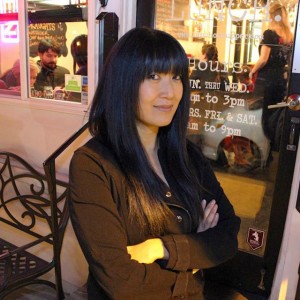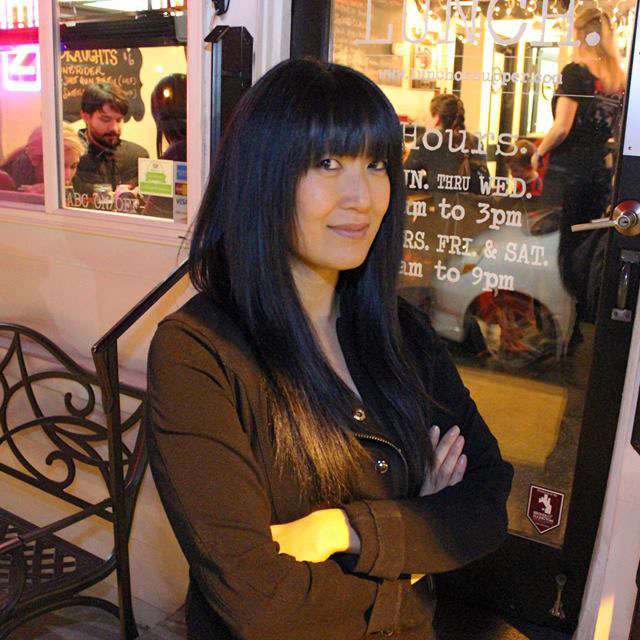 "I'm a Ginger Juice fan and have been aware of its history since its inception," Sarah says.  "So, I was happy to come aboard to help. I gave Erin candid feedback on her marketing and suggested ways to improve her social media content by sharing similar businesses nationwide that produce cohesive messaging and inspiring visuals." Sarah also introduced Erin to a content calendar to streamline external communications and helped plan the grand opening of the second location. "Erin has since hired one of the most well-known and talented food photographers in the city to shoot images for marketing and display in the stores and I think it will make a huge difference." Sarah adds.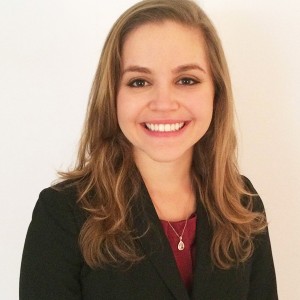 A key ingredient was a strong financial plan, courtesy of Stephanie Hepp, a Thrive mentor whose behind the scenes skill with the numbers helps keep more than a few small businesses on track for success. "We worked on a financial model, which became a blueprint for future expansion of her business," Stephanie says. "We analyzed the cost structures and revenue profiles of Ginger Juice products, as well as growth opportunities for new locations."
As the first cold-pressed, organic juicery to enter the Richmond market, Ginger Juice has an advantage in brand recognition and loyalty. But, as with all businesses, there are some pain points, or as Thrive devotees like to call them, opportunities to…well…thrive!
"Soon, we'll have to change our name, which means a major rebranding. You can't really copyright a natural product like ginger juice despite the fact that it refers more to Sayer's hair than to an ingredient," Erin says. "But that necessary brand refresh will allow us to focus more on busy women who need a healthy way to reduce stress, feel good and be healthier."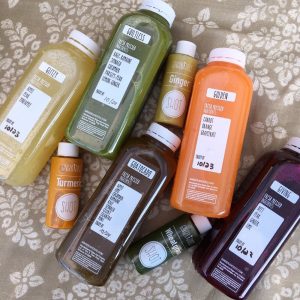 "Erin's a classic example of a very capable and talented corporate talent jumping into full-time entrepreneurship," says Sarah. "Her ability to strategize, focus on business development and build a company culture is one of the strongest and best I've seen. I think Ginger Juice has a bright future under her leadership."
Despite construction delays, challenges in securing ideal locations and some staffing difficulties, both mentors are bullish on the company. "Erin has been a pure joy to work with. I wish all entrepreneurs were as hard-working and open to soliciting feedback as she is," says Rebecca.  "It's made this last year very productive and now the company is poised for exponential growth. I'm delighted to be along for the ride!"
What is priceless is that Erin is a compelling ambassador for her own brand. "Erin has a way of connecting with health-conscious consumers that is simply magnetic and makes for a unique customer experience," says Stephanie.  Erin regularly talks with customers, educating them about the health benefits of Ginger Juice products; building a loyal customer base for the company. "RVA has certainly embraced the company's health-oriented mission and nourishing juice, smoothie and food products," Stephanie says.
The warm feelings and sense of excitement are mutual, Erin actively promotes RVA and the Thrive mentor network. "Oh my gosh! I tell everyone who is remotely interested in starting a business to connect with Thrive. It's a real game changer!"