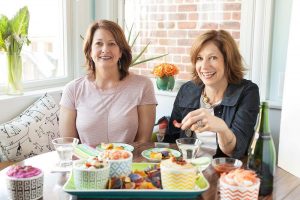 After winning coveted HSN award and appearing in Good Housekeeping magazine, RVA's Myrf Bowry and Leah Dodge look to expand their brand.
They say necessity is the mother of invention, but maybe not. Unexpected guests and a drive for design spawned the latest kitchen sensation. Dip-a-di-do-da is a clever dip dish that recently won the Home Shopping Network's Customer Choice award and was featured in the December 2017 issue of Good Housekeeping magazine.
Myrf Bowry and Leah Dodge–the design duo behind those adorable and now, ever-so-necessary serving bowls–have been working together for 24 years running their RVA-based interior design firm, Decorum. You might think it was a snap to create a product concept, spec it out for safety and scalability, organize a new start-up to take it to market, ramp up production and effectively get the word out to build a national-and international market, all while running a popular, established design firm full-time. You'd be wrong. It was really hard, but they did it anyway.
The story goes that Myrf had some unexpected guests drop in before a night out on the town,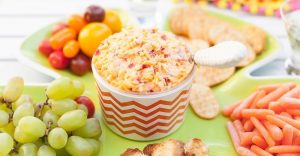 and she didn't have time to make any appetizers from scratch. So, she pulled out some packaged hummus, put it in a bowl and served it along with some other snacks she had on hand. Crisis averted. Most of us would have left it at that, but Myrf got to thinking about creating fabulous camouflage containers for store bought dips that would eliminate food waste and cleanup. She and Leah discovered there was nothing in the marketplace quite like it.
"Once we did our research and realized the concept had wings, we had to learn from scratch how to go about fabrication and manufacturing," Leah explains. It was a steep learning curve and some aspects were out of their hands.  "We don't have a direct relationship with the manufacturer in China, so we don't have as much control as we'd like over certain aspects like delivery."
It takes fortitude and an insane amount of optimism to get through the various pain points of starting any business and Dip-a-di-do-da was no different. What was different is that Leah and Myrf had all those years of running their own business so they had a sense of what they were up against, and what would work in their favor.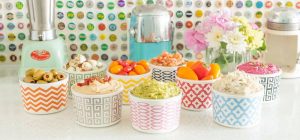 "We have to anticipate demand four or more months in advance. And it's a challenge running a full time business while nurturing a new one," Myrf says of just two of many challenge touch points. She quickly pivots to assets that helped launch and sustain the whole enterprise. "Decorum funded the startup of Dip-a-di-do-da and of course, we could tap into the expertise of the THRIVE network."
"We actually had the product made and to market before we started working with our THRIVE mentors, but our mentors Sarah Choi and Chris Way definitely helped us take it to the next level," says Leah.  "Sarah was invaluable with our pitch for the HSN contest we won and shaped our website and marketing strategy.  We wouldn't be where we are now without her help," Myrf adds.
Sarah performed another key service for her clients.  "Once Myrf and Leah entered HSN & Good Housekeeping American Dreams contest, we started planning for the win," Sarah says. "Up until then, Dip-a-di-do-da was a product line for their interior design firm, Decorum. I sent them to an attorney and THRIVE mentor Chris Way so they could set up a separate legal entity for Dip-a-di-do-da."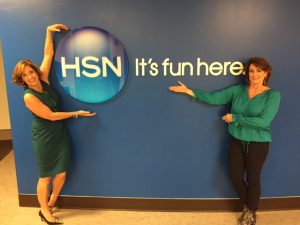 Winning the HSN & Good Housekeeping American Dreams Customer's Choice Award put Dip-a-di-do-da on the national map and the design duo is pursuing and pitching for more local and national press. The products are available in more than 30 boutique stores across the country. The brand has a strong Facebook and Instagram following and they are slated to make another HSN appearance in March. Sarah plans to work with them beyond the HSN hype.
"Eventually, we'd like to see Dip-a-di-do-da move its manufacturing and packaging to US to have more control and also get funding to fuel the next level of growth," she says. Leah and Myrf are looking to increase the product line to include square, and other types of containers. Mostly, they are working to expand the brand's presence, hopefully by cultivating more national press and retail outlets to carry the products.
"Our simple idea to make entertaining easy has taken off!" says Leah. "The dream, of course, is to be featured on O Magazine as one of Oprah's favorite things. But closer to home, we're looking for a part-time PR/social media person. We' plan to work with THRIVE every step of the way."