Amanda Montgomery transformed a half-acre suburban yard into a garden of Community Supported Agriculture with her business Hummingbird Gardens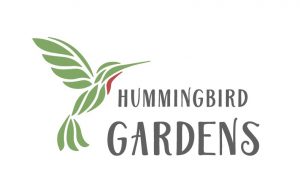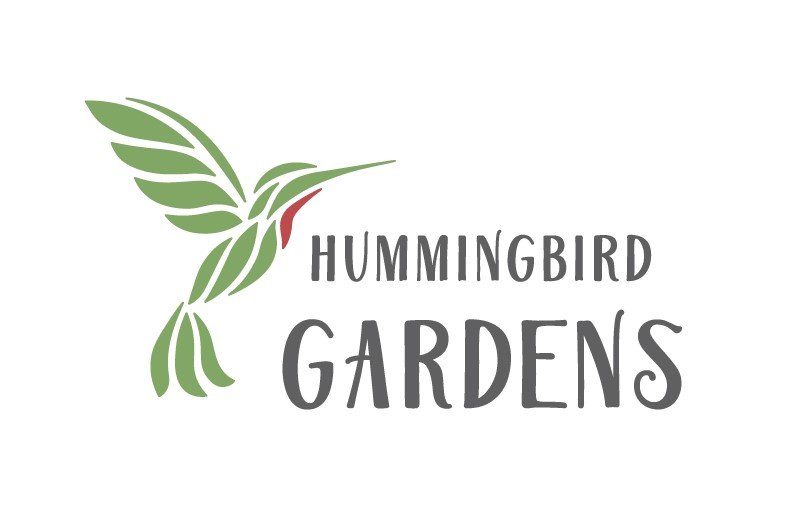 Here's the thing… Foodies around the world know that Richmond's restaurant and bar scene is hot, thanks to major media coverage. But few know that it's not just the hype-worthy hotspots that are responsible for the international buzz; the secret ingredients include innovative farm-to-fork providers like Amanda Montgomery of Hummingbird Gardens.
Actually, to be clear, Amanda doesn't have a farm. Not even a little one. What she has is her suburban yard. And what she does with a little organic fertilizer and some help with her THRIVE business mentor Anika Horn, is enhance the flavor of the region, one edible flower, one sublime herb, at a time.
"We have great farmers in the region; from urban to rural growers, we are really quite lucky. And I started to think; "What if I could complement the great stuff being grown on our local farms?"
It was like a celestial alignment; Amanda blended her VCU Social Justice degree with an MA in Food Studies. She dug deep into her roots; channeling memories of gardening with her grandmother who taught her to love getting dirty while growing nourishing food.
She focused on her love of beautiful edible flowers and herbs then added the quintessential ingredient, free mentoring from THRIVE and boom! The business is off and growing.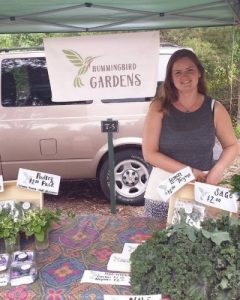 "Hummingbird Gardens is an extension of Amanda herself," says THRIVE mentor Anika, "It's what she eats and sleeps and breathes. She pours all of her passion and skills into it and that makes every business interaction personal and reflects on the high quality of her services and products."
Those products are the herbs and edible and decorative flowers that add ineffable flavor and style to some of the celebrated dishes at RVA's top restaurants. But Community Supported Agriculture (CSA) is the spice that flavors Hummingbird Garden's growing success.
"The way it works," Amanda explains, "is that restaurants pay up front to help with start-ups like ours. In return, they get a weekly delivery of the garden's best harvest, and a great price on a large bucket full of decorative flowers. The restaurants participate in all the risk and rewards of the start-up and get the freshest ingredients possible."
Not only that. Amanda takes community gardening education to another level altogether. As the Garden Education Coordinator at the Weinstein JCC and through her planned partnerships with local schools, Amanda plans to bring the joys of gardening and new taste experiences to even more children ages 2-15. On any given Sunday, kids from her south Richmond neighborhood wander through her backyard garden to explore and learn.
Amanda found out about THRIVE's small business and start-up mentoring program and met Anika by way of a free round table hosted by the ChamberRVA-based organization.
"When I met Anika, I knew she would be a huge asset for my small company," Amanda says.

"She helps me focus by asking questions that make me think things through in a new way. 
She helps give me the confidence I need to be expansive in ways that help the larger community." One way she plans to consciously grow is by doubling the number of restaurants who participate in the CSA, as well as gather more children into a love of gardening.
For her part, Anika-who has devoted her career to accelerating the work of social entrepreneurs-is in awe of Amanda's dedication. "Hummingbird Gardens will – most likely – never turn into a multi-million dollar company," Anika says. "Instead of striving for maximum growth and a profitable exit, Amanda cares about building healthy and engaged communities through gardening." That's part of what makes the taste of RVA good to you, as well as for you and that's rich, any way you slice it!
Interested in a taste of what Hummingbird Gardens is growing in the community? Visit www.hbgrva.com.