Greg Hofbauer
| MENTOR PROFILE
Expertise: Business Strategy, Communications, Curriculum Design, Graphic Design, High Growth Business, Ideapreneur, IT, Marketing, Mature Business, Technology, Training, Website Development, Young Small Business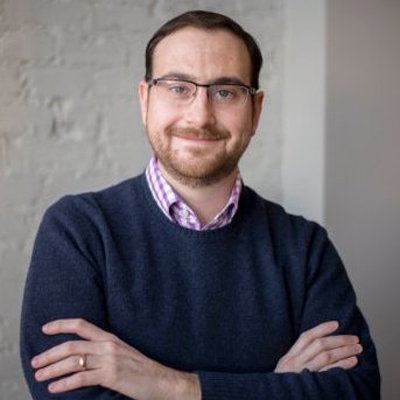 Summary of Qualifications
Greg is the Director of Innovation at ChamberRVA and also manages the RVA Small Business Development Center and Thrive Program.
---
Greg Hofbauer, a career entrepreneur, most notably founded several award-winning technology companies specializing in interactive digital storytelling on the web. After running his own organizations, Greg transitioned to the Greater Richmond Chamber and is proud to be able to give back to the community as a mentor, advocate, and connector.
A graduate of the University of Richmond, Greg has a background in Computer Science and Digital Communications. He is now an Adjunct Professor at VCUarts with their entrepreneurial Co-Labs program. His passion is helping businesses figure out who they're trying to reach, what action they want their audiences to take, and how technology can convert their interest into action.
Greg is also a catalyst in the RVA start-up community. Most recently Greg has been involved with the 1 Million Cups initiative, RVA Startup Weekend, the Lighthouse Labs accelerator, Capital One's Design Jam, VCUarts'​ CoLab Program, and The Community Foundation's Amazing Raise. Greg also has been a mentor for many local startups.